Lightbody/Starseed Activations and any rituals that connects you with the eternal parts of yourself, are wonderful things, and a necessary part of awakening and staying connected to your Soul's Path. However, as I experienced it myself (in the perfect way it happened for me up until this point), I could not understand the extreme highs that always seemed to drop back into extreme lows over and over. I expected to reach bliss and stay there! Boy, was I in for a surprise!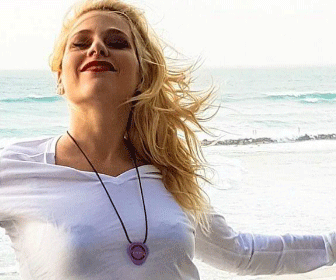 I was always disappointed in myself (the internalized narcissistic-abusive mother's voice), in whatever process I was doing to "try to heal." Which then lead to being disappointed in human life/my life in general, once again. I was under the impression (and the sheer hope/belief) that I would finally reach a place of peace, happiness, joy, and emotional relief, and I would stay there. I thought I was the only one who was always "too emotional," or "too depressive" to be a good person, or to be a strong support/healer to others. That is what society and mainstream mental health will seem to be saying about you. That's what an emotionally abusive parent will instill in you.
I thought the teachers/speakers/healers I had trusted to guide me to that point of experiencing spiritual bliss states were all at that point and no longer suffered from emotional pain/breakdowns (Facebook and social media help maintain this lie.) I let all of their thoughts/opinions/experiences/teachings be more valid than my own. Essentially, I believed I had nothing to offer the world, or the people I was in relationship with, no matter what I did, because I hadn't reached the perfection of always being joyful, loving, happy, and in love with life, nor did I always know concretely what I was doing or how to live perfectly. I assumed they had reached that point. And you know what they say about assuming things…!
This is the essence of the core wound effect of growing up with a narcissistically abusive parent, and one of the main reasons why we continue to attract emotionally abusive people into our lives later. We believe the lies told to us about ourselves.
The #1 Thing They Don't Tell You About Lightbody/Starseed Activations:
Lightbody/Starseed Activations are NOT going to be the cure to your human issues. They are NOT going to cure you of being human. In fact, it is more likely that they are going to make you MORE human!
The #2 Thing They Don't Tell You About Lightbody/Starseed Activations:
Lightbody/Starseed Activations or any other type of spiritual ritual you may be drawn to participate in is an activation of the wholeness of who you are, have been, can be, desire to be. It's a manner to which your Soul calls you to awaken to it. And that means you are going to awaken your consciousness into an awareness of "the good, the bad, the ugly," the divine, the cosmos, the unknown! Not just "the good!"
The #3 Thing They Don't Tell You About Lightbody/Starseed Activations:
When you activate the ancient and timeless parts of yourself in order to "heal" or "to get better" at being/acting/living (because you have been brainwashed into believing you are not already whole AND you also believe you can THRIVE), you will also access and activate all the parts of you that you have ignored, denied, suppressed, and even never knew could be there. The parts/feelings you consider "dark" will arise in equal level to that of "the light." And you must address these parts/feelings and learn to process and integrate them as you go.
For more information on processing and integrating, click here: Quantum Healing.
Some people choose to access so much "darkness" and have trouble integrating and welcoming in their "light" aspects. Other people turn toward the "light" and cannot allow themselves to let any of their "darkness" to integrate and become their allies. These are strong examples of the play out of duality so ingrained in humanity.
The #4 Thing They Don't Tell You About Lightbody/Starseed Activations:
Experiencing your own unconditional love is the only true path to integration and wholeness.
Others can provide it as an example and a base to learn from until you learn how to provide it for yourself. Wholeness unto yourself is the new sacred human rising.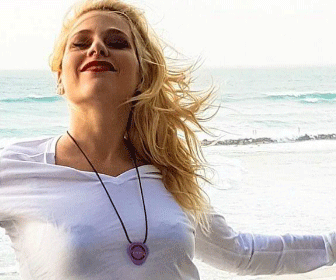 The #5 Thing They Don't Tell You About Lightbody/Starseed Activations:
Activations are exactly that: activations! They are energy that activates your field and your cellular structure to awaken to anywhere love is not or has not been living. They shake up the dense particles within you and your consciousness so that they can be healed and transmuted. Your multidimensional aspects come online and you become a powerhouse of healing love to yourself, your ancestors, and the environment around you. And you will do none of it perfectly. Love the mess.
Come back again later when I provide an article on what processing and integrating all the parts of you that arise looks like.
Thank you, much love,
~Devon TwoWolves StarWalker (Heart Star)
Book a Spiritual Life Coaching or Healing Session with me on Facebook: www.facebook.com/WholeSoulEmpowerment
Check out my activating poetry book on Amazon: Embodying The Cosmic Shaman: Poetry For Activating The Vastness of Who You Are